New Japanese Cooking Class at Haller Lake Community Club!
Let's have fun together while learning how to make Japanese traditional finger food, onigiri!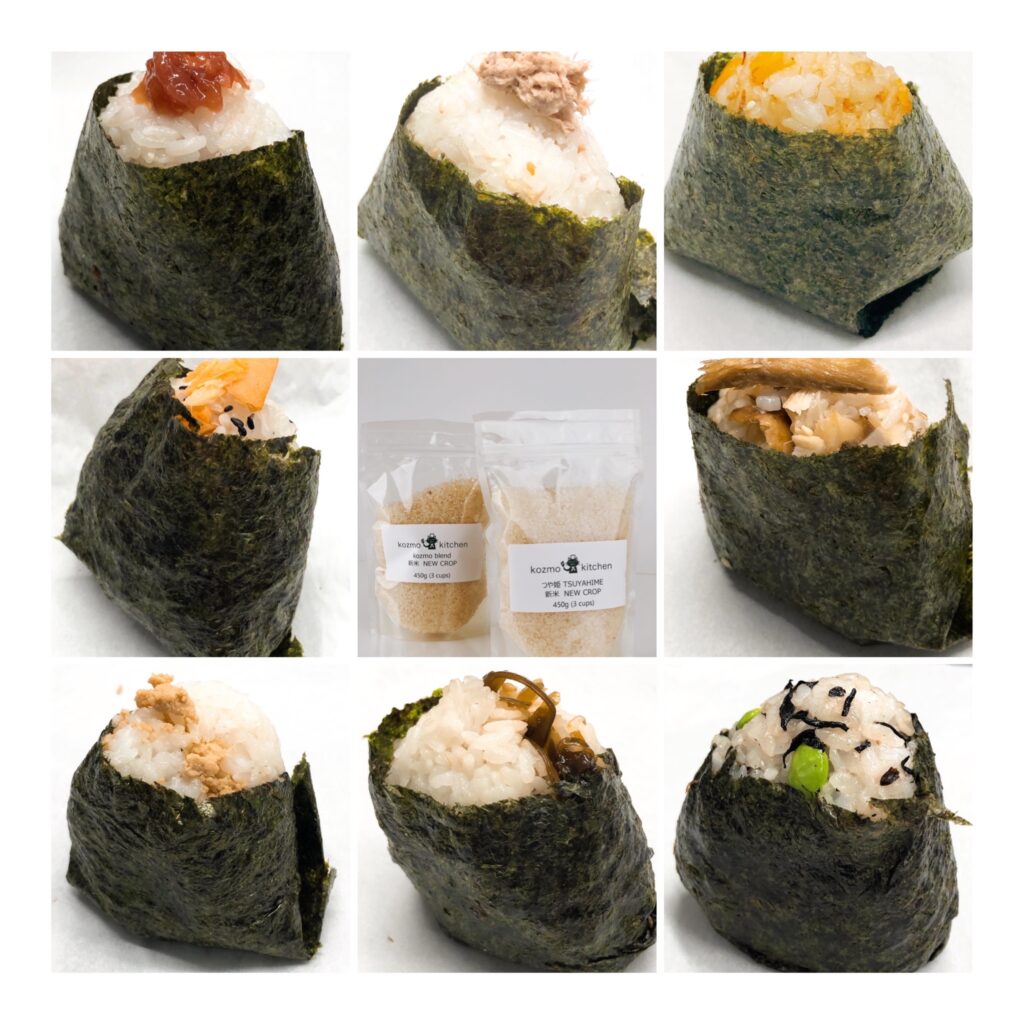 What you'll learn in the class:
How to cook rice right for making rice balls
Select easy and delicious filling (broiled salmon, tuna salad, pickled plums, cheese, bonito, etc) – you can make it vegan too!
Form triangle rice balls three ways
Finish up with cool wrapping methods that you can show off to your friends! Check out this video for the use of a plastic wrapper. We will provide the wrappers in the class!

Kanako has extensive teaching experiences at PCC and other locations over ten years, providing private and event cooking classes, and publishing Japanese homecooking recipes on various publications including North American Post. Come join us and make onigiri like a pro! Just in time for a spring picnic!
Date: April 16 (Sun), 2023
Time: 10:30am – 12:00pm
Place: Haller Lake Community Club Kitchen
Fee: $70
Please reserve your seats by making a payment to Venmo (@Kanako-Koizumi) or contacting us at info@kozmokitchen.com.
Or for an easy sign-up, go to https://shop.kozmokitchen.com/collections/upcoming-meals-1/products/cooking-class-lets-make-onigiri
Location: 12579 Densmore Avenue North, Seattle, WA