We participated in the Comminity Market at Hyphen Asian Food and Culture in Belltown last Saturday. It was in the middle of the long holiday weekend, and what a great turn-out! We sold out within the first couple of hours!
We offered a variety of onigiri using Koshihikari from Fukui and brown rice from Great Rice, including Kozmo's favorites Eggplant Miso, Beef & Burdock, and Asparagus Kimpira with organic brown rice from Great Rice, LLC. But the featured onigiri was Iburi Gakko and Smoked Provolone cheese.
Iburi Gakko is a smoked radish pickle. It's a speciality from my hometown Akita, so you can't find it in the US. Well, you could, but some of them are "fake," meaning they add artificial flavors and additives. Making real natural iburi gakko is a lengthy process (takes months to make) and labor intensive. So you should read the nutrition facts of the product carefully. I brought mine back from Japan. That fact itself makes this onigiri very special, but the very smokey aroma from the chopped pickles and smoked cheese is quite a unique experience as onigiri flavors.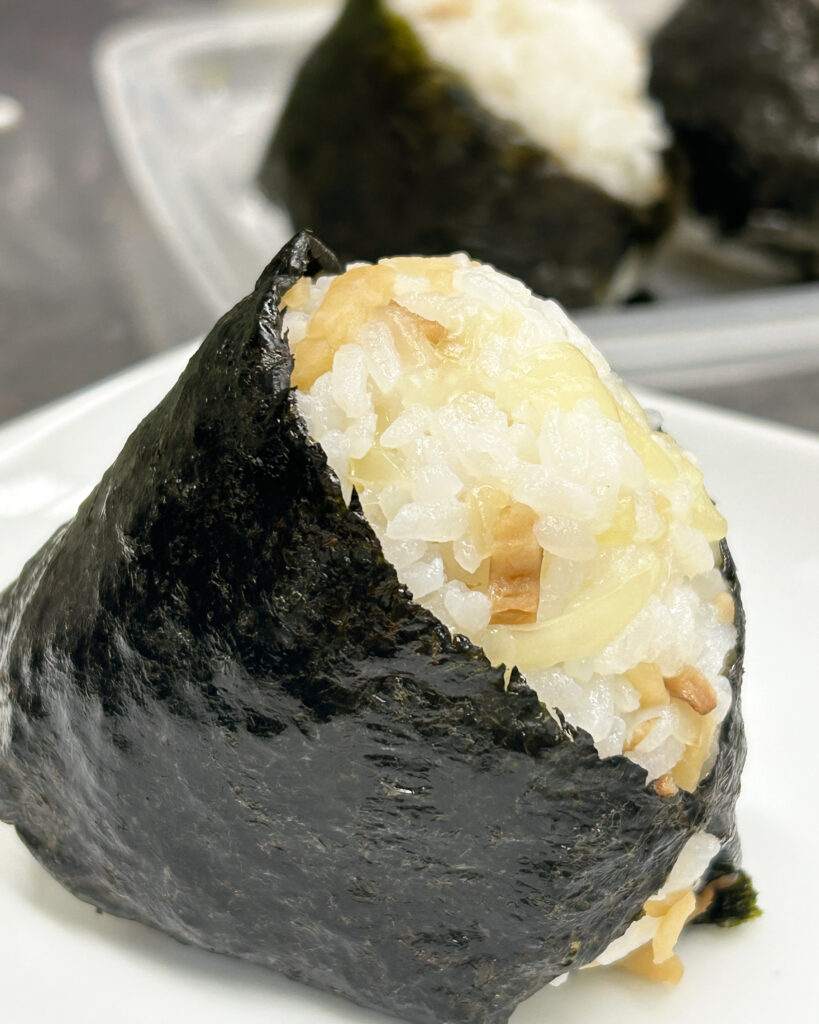 It was a great fun being inside such a cool space filled with Asian artisan crafts and food items. I was also grateful to see old friends and Kozmo's regular bento customers in person.
Because we sold out early, hopefully there will be another opportunity in the future to connect with more people to enjoy our onigiri with love!