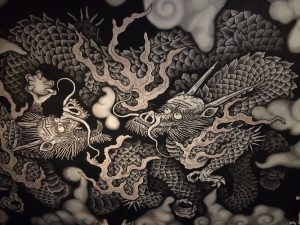 Japan is a fascinating country in which ancient tradition and modern culture exist side by side. And nowhere is this more apparent than in its food and culinary traditions, which have inspired and influenced chefs all around the world. I can't wait to share its unique ingredients, dishes, techniques and dining experiences with you.
TOUR DETAILS: Price includes accommodations, local transportation, most meals, guided activities and cooking classes. $5290 per person, double occupancy, international airfare additional.
Information on the itinerary is available at http://www.pontetravels.com/departures/culinary-adventures-in-japan2/.
WANT TO HEAR MORE? Join us for a slide presentation and an introduction to intimate tour of Japan!
WHEN:    Wednesday, February 28, 2018   5:30 – 6:30 p.m.
WHERE: The Riveter – Fremont (1300 N Northlake Way Suite #200, Seattle, WA 98103)
Please contact susan@pontetravels.com and RSVP as the space is limited.